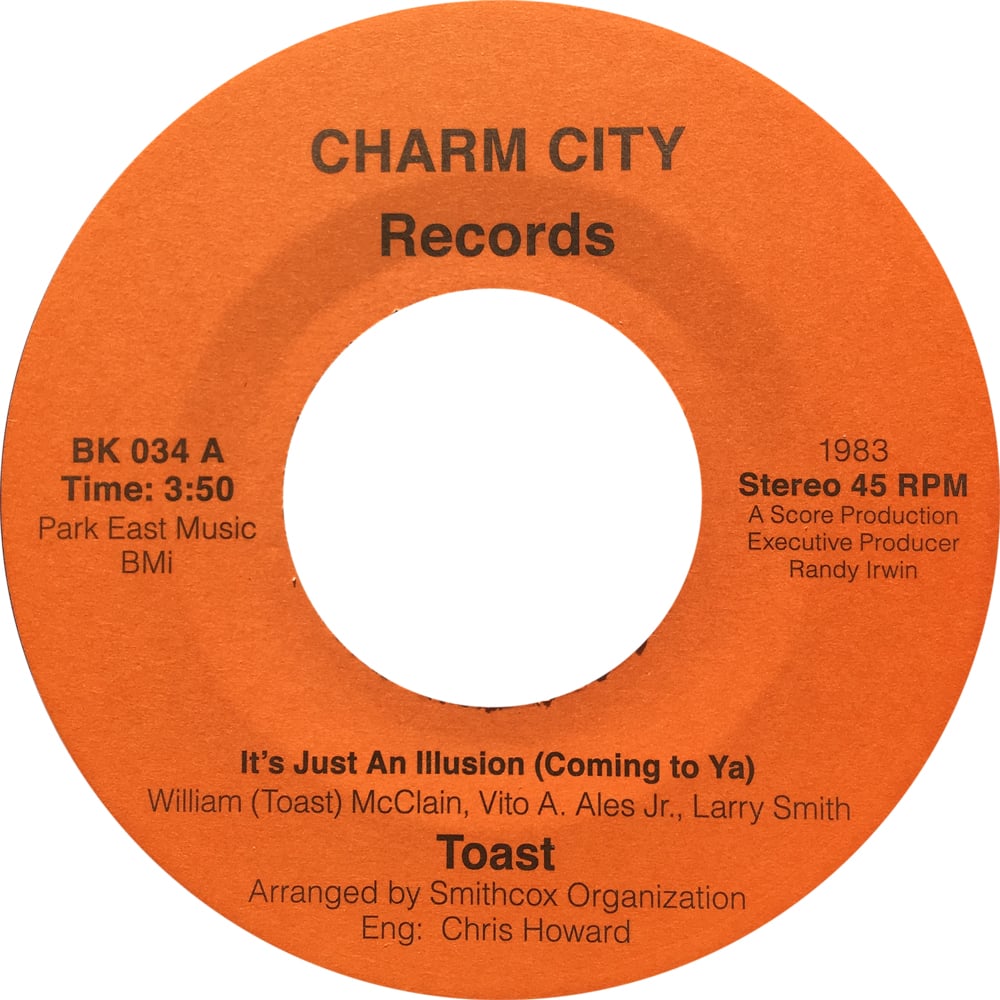 Toast - It's Just An Illusion 'Vocal / Instrumental' 45
Ships from Monday 7 June 2021
Toast's 'It's Just An Illusion' was a 1983 released project made up of Baltimore singer-songwriters and well-known New York session players. A top-end independent production, the single is recognised for its musical appeal and rarity in equal measure amongst soul collectors. Produced and funded by Randy Irwin for his NY-based Charm City imprint, it was the label's only release. 
Irwin had established himself a decade earlier managing and producing The Shirelles for RCA. Hailing from New Jersey, he'd worked on dozens of projects in the Tri-State Region for labels such as Roulette, Strawberry, Calla, Prodigal and Sky-Disc, producing R&B records for Family Circle, Bobby Byrd, Gary U.S. Bonds, Ecstasy, Passion & Pain, Lifeline and many more.
Singers William 'Toast' McClain and Vito Ales hailed from Baltimore, whilst everybody else on the track was from New York. Musicians included co-writer, singer and reeds man Larry Smith aka L A Blacksmith, his cousin Jeff Smith (Family Stand), and Tyrone Cox (Crown Heights Affair) of Brooklyn-based production trio Smithcox Organization with a rhythm section that boasted drummer Harvey Grate from infamous Queens funk outfit, The Firebolts. Available now on Backatcha Records.