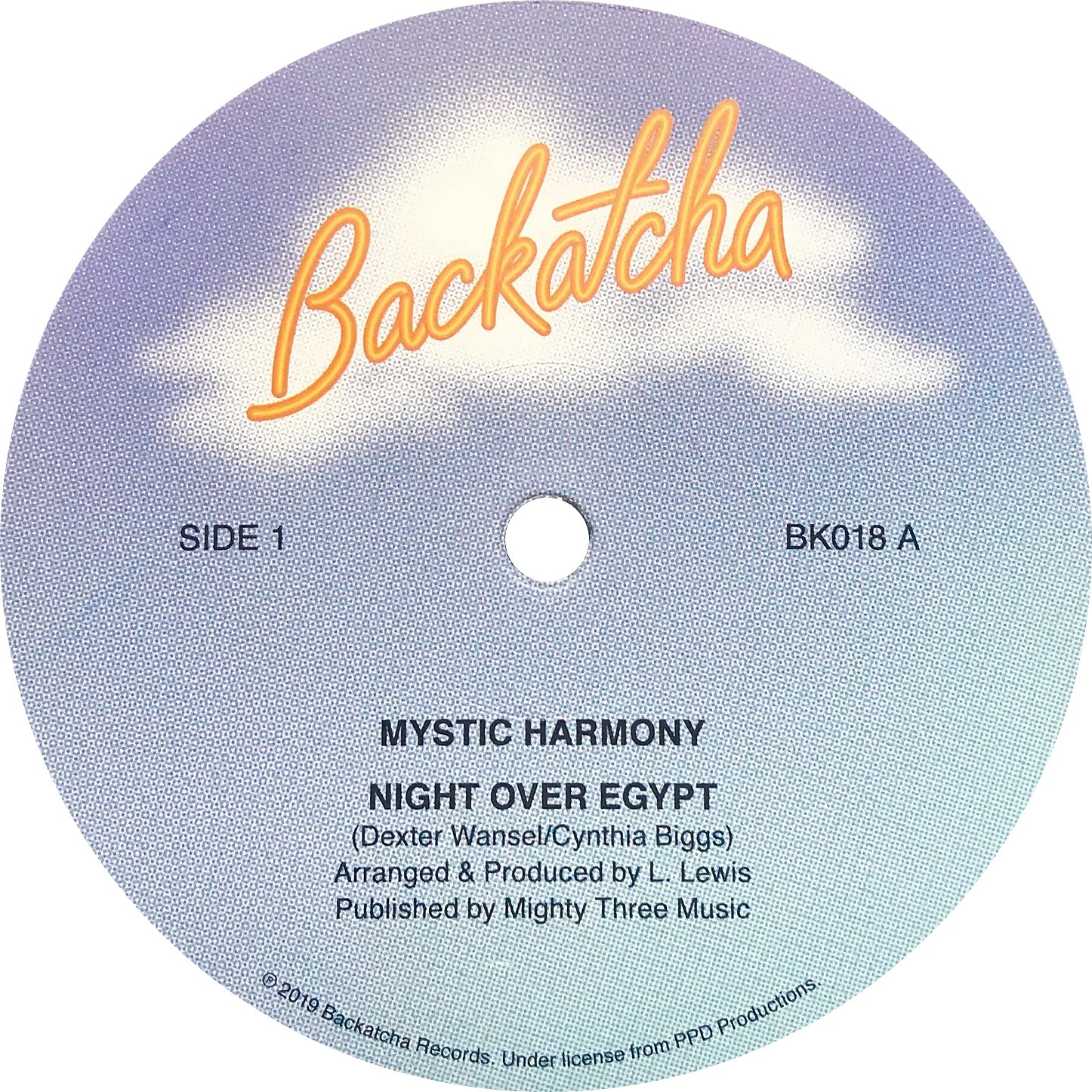 SOLD OUT Mystic Harmony 12"
Originally released in 1983 on Hackney-based reggae label Clouds, Mystic Harmony's version of The Jones Girls 'Nights Over Egypt' has always been hard-to-find. Becoming one of the most sought-after Lover's Rock crossover 12"s in recent years played by only a handful of discerning record heads, including Brighton-based Nick The Record and NY's Chairman Mao.
Now for the first time, 'Night Over Egypt' is released on 12" from the original studio master tapes alongside a previously unreleased version of 'Independant Lady'.
Mystic Harmony were a London-based vocal-trio produced and arranged by multi-instrumentalist and engineer Lindel Lewis. Just a few years before, The Jones Girls original had become an instant club classic in the UK and it was a natural choice for a Lovers version. The group's lead-singer Sandra Edwards (not to be confused with the Sir George signed artist) sung vocals with Lindel Lewis playing most of the instruments and engineering the recording in his West London studio where he's worked on hundreds of releases.
When Lindel recorded the master he also gave a separate reference cassette version to Clouds Records as a potential release. Not long after, the label released the record cutting it straight from the lo-fi cassette source. The single was coupled with a b-side incorrectly titled 'Night Out In London'. "That's another vocal track we made called 'The Loving Kind', a completely different song," explained Lindel.
Sandra and Lindel co-wrote and recorded many tracks together, with Lindel on the boards making an album of unreleased archived material penned for future release.
Alongside 'Night Over Egypt', this 12" single features a version of 'Independant Lady', an original composition originally released as a B-side in 1984. Taken from the original master tapes, this previously unreleased mix comes complete with percussion overdubs and breakdowns. Another in-demand cut amongst collectors that has remained unavailable until now. Released exclusively on Backatcha Records.