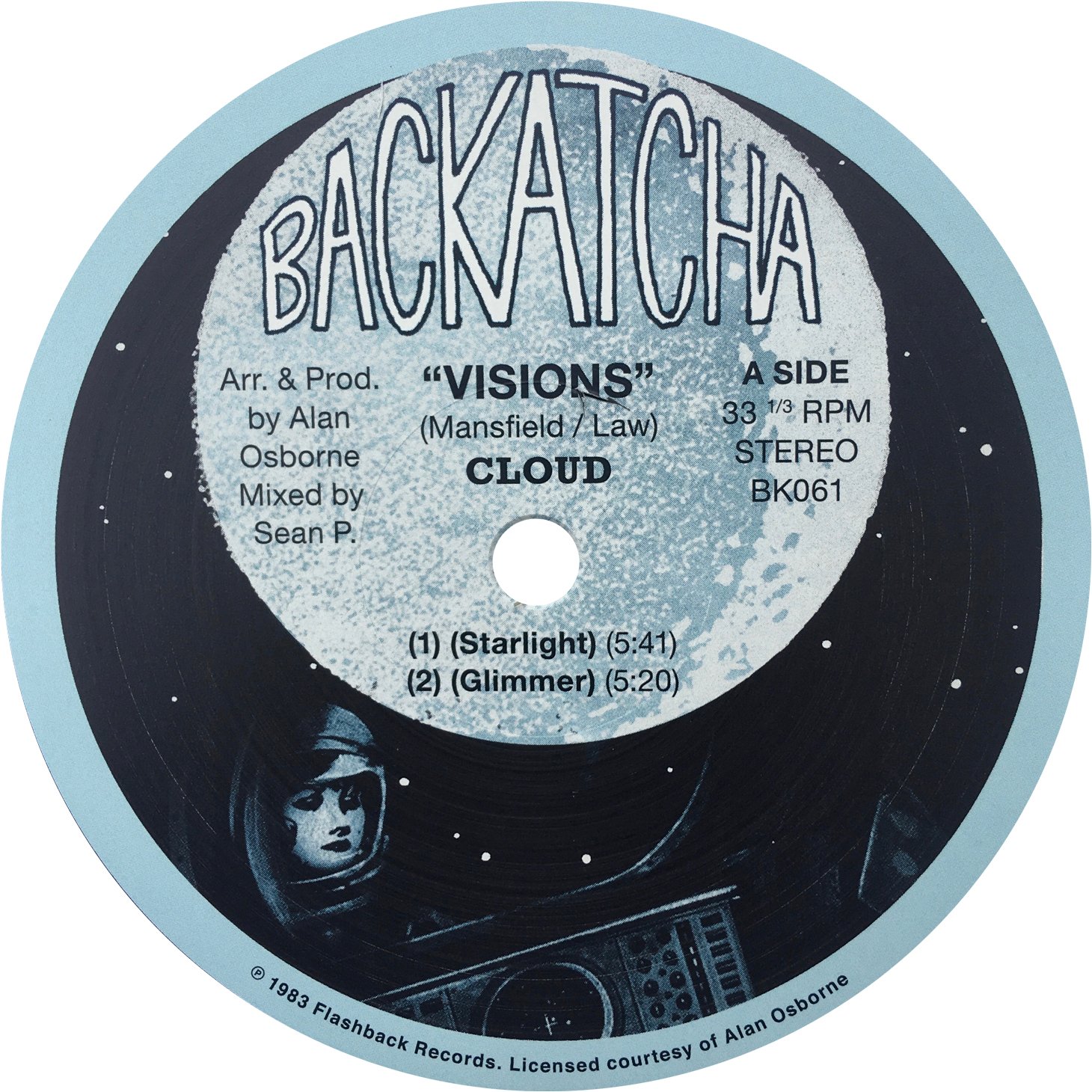 Cloud 'Visions' 12"
A1 (Starlight) (5:41)
A2 (Glimmer) (5:20)
B1 (Moon Glow) (5:27)
B2 MOON ROCK (6:08)
On 12" for the first time, Cloud's 'Visions' featuring four versions mixed by Sean P from the original 1983 multi-track recording.
Standing somewhere between the sounds of early 80s disco club land, electro-funk and synth-pop, the 'Visions' recording session has remained silently spooled amongst the tape archives of producer Alan Osbourne since it's first mix-down. Previously released in 1983, a stripped-down cut of the recording appeared on the segued track compilation Designed For Dancing Volume One (Design Communications) blended with the tail end of Toney Lee's 'Love So Deep'.
Recorded two-months before Cloud's final single 'Steppin' Out', the band had a new line-up and a new sound; Shelley Law on lead vocals, Mark Mansfield on bass, Mitch Keene on guitar and Mike Allen on keyboards, with Alan Bateman on sax. and Cloud's original drummer Paul Holmes.
By this time, a younger underground scene had emerged, and electro-funk was at the forefront. David Joseph's 'You Can't Hide Love' topped the disco charts and popular b-boy anthems 'Hip Hop Be Bop' by Man Parrish and 'Jam On Revenge' by Nucleus got UK releases. Along with the changing sound of brit-funk related bands and artist aspirations to produce popular records, the Mansfield and Law writing team were a good combination for Cloud. The result was a more contemporary 'sound of Swindon' that kept it's jazz funk roots under the musical direction of Osbourne.