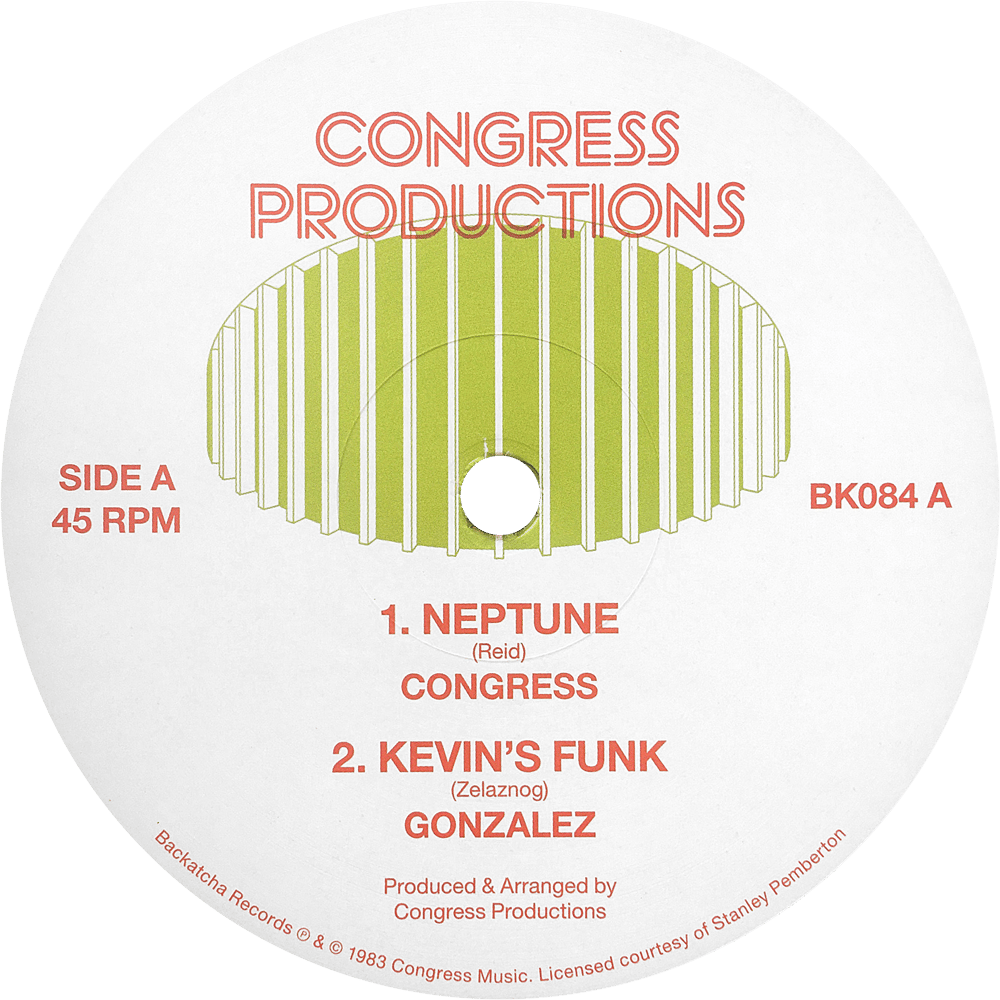 Congress Productions 12" EP
A1 Neptune - Congress (Original 5:45 12" Mix)
A2 Kevin's Funk - Gonzalez (Previously Unreleased)
B1 Live It Up - D'aile' featuring Janice Hoyte
B2 Live It Up Instrumental - D'aile' (Previously Unreleased)
Congress was made up of various UK musicians who have contributed to numerous recordings across the international musical spectrum for the last five decades. Amongst the core members are Tim Cansfield (guitar), Randy Hope-Taylor (bass), Errol Reid (keyboards), Trevor Murrell (drums), producer Stanley Pemberton and multiple vocalists including Dave and Ansel Collins, Janice Hoyte, Steve Harris, Bruce Ruffin and others.
Alongside the original 12" mix of the in-demand and much sampled early 80s jazz-funk classic, 'Neptune', this 12" EP features two previously unreleased tracks; An extended version of the rare boogie cut 'Live It Up', originally released as a B-side under the pseudonym D'aile', and 'Kevin's Funk', referencing Incognito trumpet player Kevin Robinson, who made up the Congress affiliated line-up for this stellar Gonzalez session.
More info and releases coming soon from Congress Productions' extensive tape archive.